The Cornfield Gods
Submission:  01.09.2016
Digital photo / Digital art, USA
cmehrlbennett.wordpress.com
If you are on Facebook, look up Cathi Schwalbe (from Chicago), she is a fellow fluxus artist and we see her every year during the Chicago Fluxfest. Her Big Thing is CORN !  One of her recent FB photos shows summer vegetable with this HUGE ceramic corncob that she made.
---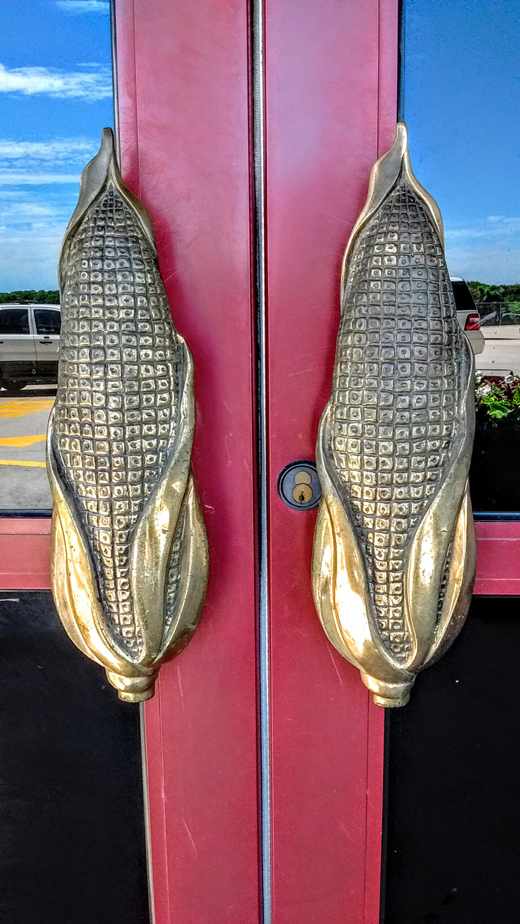 Corncob Door Handles
Submission: 01.09.2016
Digital photo, USA
cmehrlbennett.wordpress.com
Found on doors into a casino in Midwest USA